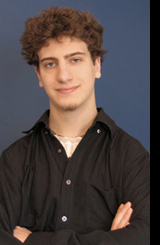 Hometown: Culver City, California
Current Position: Riot Games Technical Artist
Professional Interests: Rigging, Animation, Programming, Game Design.
Hobbies: Video / Table-top Gaming, Drawing / Reading Comics, Playing Guitar.

Hi, my name is Jeremy Putnam. Thanks for coming to look at my work! As stated above, I'm a tech artist at Riot Games. I primarily work on the rigs, art tools, and other pipeline considerations for League of Legends. My past professional experience includes work as a freelance Maya instructor, concept artist for an independent MMO project, and also commissioned illustrator for both websites and personal use. I graduated from Ringling College of Art and Design with a BFA in Animation. My senior thesis was a two-minute animated short, Mechanical Advantage, which you can watch on the home and animation pages of this site. I also occasionally write, and have been published in Game Developer magazine. Feel free to check out my blog on the home page!

I am an avid gamer, generally spending most night playing online or table-top games with my friends and co-workers. I love fantasy, sci-fi, tabletop and online competitive gaming. I enjoy picking systems apart and figuring out how they work. Recently, I've been expanding my scripting knowledge to C++ and C# with the intent of working on new tools and systems to improve Riot's pipeline.